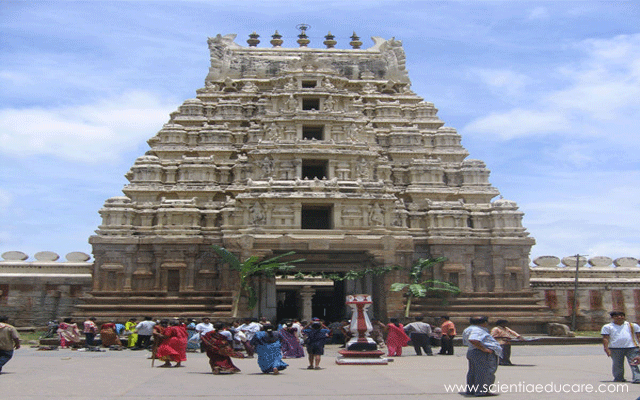 Srirangapatna, Mandya
Located near the city of Mysore, Karnataka, Srirangapatna is home to the ancient Ranganathaswamy Temple, making it a major pilgrimage site for the Hindus. The building of the temple is attributed to the Ganga Dynasty but was later improved and expanded by the kings of the Hoysala and Vijaynagar empires. The city is also home to the Shivansamudra waterfalls, which are the 2nd largest in India.
Srirangapatna, is one of the Historical Famous Tourist centre /place of Karnataka State which is situated at Mandya District, from Srirangapatna town about 2.5 km distance in basin of Cauvery River at Ganjam village. The famous Sri Nimishambha Temple existing, this Temple was constructed as per the Agamoktha system, idols were installed on the basis of Shivapanchayathan. Here Sri Nimishambhadevi, with Sreechakra Sri Moukthikeshwara Swamy and Sri lakshminarayana Swamy god`s idols of Surya Deva , Ganapathi, and Hunuman.
During the period of 1578 to 1617 this Srirangapatna becomes the capital city of Mysore, during that period, Raja Wodeyar of Mysore installed Sri Nimishambhadevi, and constructed this Temple Background of formation of Sri Nimishambhadevi and speciality of Shreechakra.