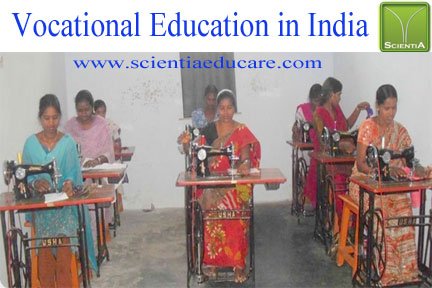 Vocational education or skill based education are in certain disciplines which enables students to acquire skills which are traditionally non-academic and totally related to specific trade, occupation or vocation. They are also known as Technical Education. Career and Technical Education (CTE) or vocational Education and Training (VET) as they directly develop expertise in a particular group of techniques or technology through manual or practical activities.
Vocational courses are primarily designed in such a way that they impart a thorough application-based study wherein theoretical concepts of a field are not studied independently but are subordinated to the understanding of techno-operational aspects of specific job.
Understanding the changing needs of the world that today every company is looking for specialist and skill based employees, CBSE Central Board of Secondary Education India has included following vocational subjects in their senior secondary education:
Commerce based:
Office Secretaryship
Stenography and Computer Applications
Accountancy and Auditing
Marketing and Salesmanship
Banking
Retail
Financial Market Management
Business Administration
Engineering based:
Electrical Technology
Automobile Technology
Civil Engineering
Air Conditioning and Refrigeration Technology
Electronics Technology
Geo Spatial Technology
Foundry
IT Application
Heath and Para Medical based:
Ophthalmic Techniques
Medical Laboratory Techniques
Auxiliary Nursing & Midwifery
X-Ray Technician
Healthcare Sciences
Health and Beauty Studies
Medical Diagnostics
Home Science based:
Fashion Design & Clothing Construction
Textile Design
Design Fundamental
Music Technical Production
Beauty Services
Others:
Transportation System & Logistic Management
Life Insurance
Library and Information Sciences
Agriculture based:
Poultry Farming
Horticulture
Dairying Science and Technology
Hospitality and Tourism based:
Food Production
Food and Beverage Services
Mass Media Studies and Media Production
Bakery and Confectionery
Front office
Travel and Tourism
                Best Wishes From www.scientiaeducare.com
Helping you choose a successful career….